Our forestry experts have years of experience in managing forestry assets. We stand ready to assist you with any issue or project related to your forest.

A Personal Approach, Tailored to Your Needs
FRC works with a variety of clients – large and small – on a myriad of short and long term projects. In every instance, our highly-trained forestry experts are focused on the stewardship of your timberland asset, while ensuring the growth of your investment.
Generational Transfers
FRC has significant experience working with both large and small families that reach a transition point in ownership. Family dynamics, income objectives, ownership desires, tax considerations, and economic value must be considered and addressed appropriately in order to make these transitions efficient and effective, while still maintaining family relationships. Let us be of service to your family.

Forest Inventory
An accurate inventory of your forest is the foundation of most management decisions. Our foresters know and understand timber inventory, statistics, market specifications and pricing. We custom design each timber inventory to deliver the appropriate information that facilitates your decision making process.
Market Studies
Market studies include the development of comparable sales information for land and/or timber pricing in specific market areas. Our professionals also have experience providing mill studies and estimating regional wood-using capacity, available fiber supply and logging capacity.
Expert Witness Testimony
Our professionals have provided expert witness testimony on behalf of both plaintiffs and defendants in numerous court cases. Generally, this aspect of our services is preceded by or associated with developing an analysis, review of practices, or valuation exercise.
Dispute Resolution
Contract issues or disputes can often be resolved without litigation with the assistance of an impartial third party advisor. Our professionals have experience in resolving and mediating disputes, and have helped many clients avoid costly and inefficient litigation.
Wood Supply Agreements
Our ability to accurately project growth and yields uniquely qualifies us to assist in establishing and evaluating long-term wood supply agreements. Wood supply agreements can affect a property's value negatively or positively. We can quantify these impacts while providing council on proper harvest scheduling in order to maximize value.
OVER 100
asset managers, forestry professionals, and support staff work directly with clients every day.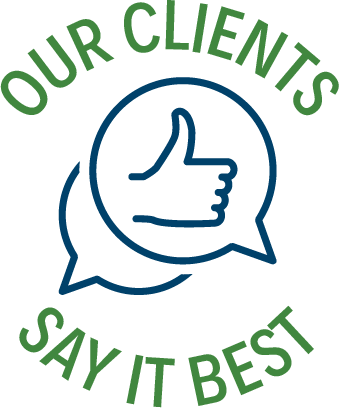 "Since taking over the family business in 2002, FRC has helped me successfully navigate the transition and management of our family lands. They have served as invaluable guides in several key forest management roles including: timber inventories, hunting lease administration, timberland appraisals, and real estate divestiture."
Hannah Allen – Private Landowner
Whether we are engaged for a one-time service, or an annual or ongoing need, we are happy to help with any project – large or small.
How can we best serve you?
Case Study
A timberland investor identified a property of interest and made an initial offer. After visiting the property several times, the investor began to feel the asking price may be unreasonable. He retained FRC to develop an estimate of the property's timber value. Our timber cruise and valuation uncovered significant overstatement errors in the seller's published timber volume. After reviewing our analysis, the investor cancelled the purchase and avoided a sizeable overpayment.