Our daily engagement in the forestry market through property management, appraisals, sales, acquisitions, and exchanges enables us to provide valuable assistance to those selling or investing in timberland real estate.
Unparalleled Timberland Real Estate Experience Combined with a Creative Approach
Each real estate transaction requires a custom approach. Take a look at some of our recently completed transactions.

Land Sales
understand client needs and objectives, and preliminary inspection of the property to determine value considerations
broker opinion of value – including timber inventory (if necessary) to inform value
marketing plan, including recommended sale method, strategy, and timing (private negotiation, advertised listing, or sealed bid offering)
develop sales flyers and property data, including timber attribute information, property maps, aerial photography, etc.
marketing using various methods – websites, emails, direct mail, and direct contact with adjacent owners and other prospects
accept and present offers, negotiate on behalf of our clients, and represent from contract through closing
Real Estate Consulting
formal market pricing study and broker's opinion of value
investment analysis and retail sellout pro-forma development
ad-valorem tax assessment evaluations
representation for private landowner's tax appeals
Acquisition
locate properties consistent with client objectives and acquisition parameters
preliminary inspection of property to determine value considerations
inventory or timber cruise to inform property valuation
financial analysis of potential investment options
negotiate purchase price and terms
coordinate closing through client's designated attorney for acquisition or 1031 exchange
$500 MILLION IN TRANSACTIONS
have been completed by FRC real estate professionals.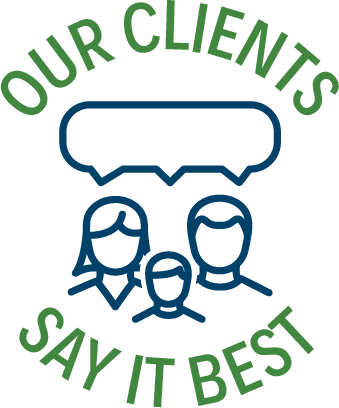 "Given our past experiences, we couldn't have imagined turning over responsibility for the sale of our farm to anyone other than FRC. They served as a dependable and trustworthy guide through the sale process, helping us secure a suitable buyer for our treasured family lands."
David W. Mathews – Private Landowner
The sale or purchase of land can be daunting, but our team of experts will guide you through every step of the process. Let our professionals put your mind at ease.
Do you have land to sell or want to make a purchase?
Case Study
A multi-county timberland owner wanted to liquidate a portion of his assets but was unclear on the best disposition strategy. He requested FRC complete a full appraisal to help him discover the best approach. After consultation, we recommended he avoid a full appraisal and its cost. We suggested FRC complete a comparable sales study, market analysis, and a sellout plan. This approach helped clarify the market and its nuances and helped him identify the best tracts to liquidate. FRC helped him successfully navigate the market and accomplish his objectives, while saving money at the same time.
We offer a wide range of offerings serving a variety of land use needs. Our expert team works with the specific needs of each client to find the ideal timberland real estate opportunity.
Do you have a property type in mind?
Information about Texas Brokerage Services
The Texas Real Estate Commission requires all real estate license holders to post the following information regarding brokerage services.